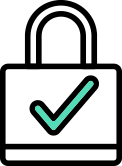 We all love to look out on the world when we are relaxing at home, but if we've forgotten to close the blinds when we leave, then the world can look in on our home and know when we're not around.
With Amaru's Home Automation Hub you control your blinds right from your smartphone or tablet. Even if you are halfway across the globe, you can program your blinds to behave as if your home were occupied; keeping the houseplants alive (bonus!) and giving you peace of mind to relax into your vacation.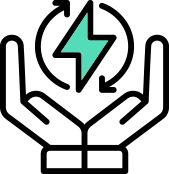 Using passive solar design principals your blinds can help keep your home cooler in summer and warmer in winter, creating significant energy savings.
Automated motorised blinds can be programmed for optimum sunlight or shade throughout the day using the sun's seasonal arc, lowering your heating, cooling, and lighting costs and reducing the size of your household carbon footprint.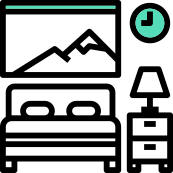 Sunlight is nature's alarm clock; automating your bedroom blinds helps calibrate your body's sleep cycle to your lifestyle.
Programming your blinds to rise with the sun provides the luxury of waking to gentle morning light without having to leave your cosy bed, helping you get off to a brighter start on busy mornings; conversely, you can add a couple of extra hours of precious darkness to your bedroom on those days you need a nice long restorative sleep-in.

Providing clear access to be able to manually open curtains and blinds can limit our options when it comes to the placement of the furniture in our homes.
By being able to raise or lower a blind by remote control from across the room we are freed to centre that lovely vintage sideboard directly below the dining room window. What's more, motorising those traditionally tricky to access outdoor, or second storey, blinds removes the need for awkward winders, making control a breeze.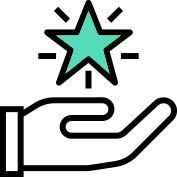 Until you've experienced the satisfaction of closing every single blind in your house, simultaneously, without even getting up from the couch, have you ever really lived?
Regardless of your choice of blind, be it roller, Thermacell cellular, roman, vertical or Venetian, Amaru has a range of blind motors and will customise a quality solution to suit your home, budget, and individual needs.
Visit our showroom, or book an in-home free measure and quote with one of our window furnishings specialists to discuss how motorising your blinds will enhance your home and life.