Suitable Areas
Roller shutters are well made for Melbourne homes and businesses providing a range of benefits.
When fitted outside a window, roller shutters can protect your home from damaging weather conditions and improves energy efficiency by insulating against extreme summer heat and winter cold.
In addition, roller window shutters act as a significant deterrent for would-be thieves, keeping your belongings secure and your home is safe even if you need to be away for an extended period.
Finally, for buildings located in high noise areas, exterior roller shutters provide an effective added acoustic sound barrier to reduce highway, railway, street and industrial noise.

RESIDENTIAL WINDOWS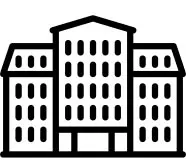 COMMERCIAL WINDOWS