If you're looking to update your home and transform your space to match your personal taste, then you're probably considering painting the walls or investing in new décor. One option that often gets overlooked however, is your window furnishings. With the power to truly tie a room together, choosing the right option for your home is critical! When it comes to luxurious coverings that can stand the test of time, one of our favourite styles is plantation shutters – and here's why!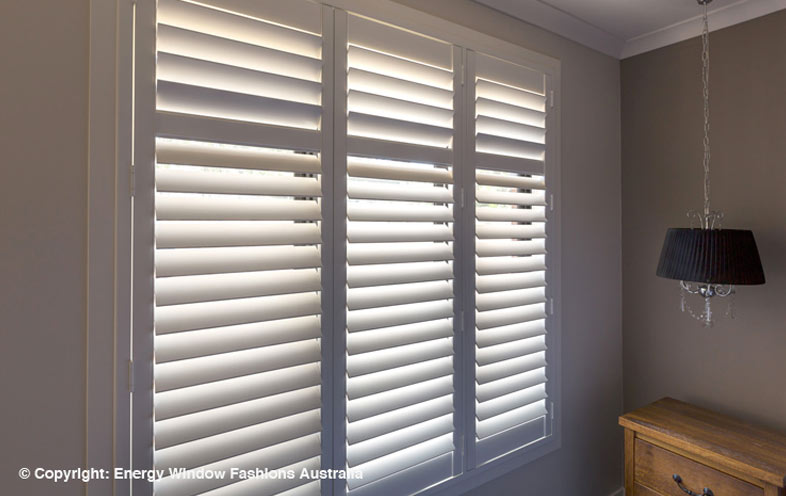 Attractive Appearance
Whether you live in a heritage home or contemporary masterpiece, the classic horizontal lines of are sure to suit your space. Offering an understated elegance, they can be painted or stained to complement your decor and architecture perfectly.
Light Control
With adjustable slats, you can enjoy different levels of lighting depending on your needs. During the day, you can flood your home with natural light, whilst in the evening you're able to shut them completely. You can also use the shutters to control the direction of the sunlight – perfect for controlling glare.
Durable and Strong
Another reason why are so popular is because of the durability that they offer. Unlike curtains and blinds, which can quickly become ripped, torn or stained, these are fitted to your window frames to become part of the home's structure!
Material Options
When it comes to shutters, you generally have two options for the material: timber or PVC. Timber is ideal for those who want a traditional look without compromise, whilst PVC is perfect for those sticking to a budget – or for the wet areas of your home, such as the bathrooms and kitchen.
Added Privacy
Just as the light level can be controlled, so too can the amount of privacy you enjoy. Simply adjust the shutters for more or less privacy, without losing the amount of light within your home! This is an excellent option for anyone on a busy street.
Low Maintenance
If you want a stunning feature that doesn't require hours of maintenance each week to keep it looking it's best, then are the ideal choice. Simply wipe them down with a warm, soapy cloth every once in a while, and be sure to clean up spills immediately!
Value Adding
Lastly – just when you thought it couldn't get any better – these shutters can add value to your home! Perspective buyers are always in the lookout for luxurious features, and feel like they're nabbing a bargain when they don't have to install them themselves.
As you can see, plantation shutters are truly an excellent choice for any home. Offering a strong, durable and attractive finish, they can suit any architectural style and personal taste. Once you've made the decision to install shutters on your windows, we recommend getting in touch with our team at Amaru immediately. We can create custom shutters to fit your windows perfectly, ensuring they not only look their best, but stand the test of time. If you've got any questions about the process, please reach out to us – we're always happy to answer any questions you may have!